Warren Zevon's "Werewolves of London" Live In 1982 Is Pure Rock Gold
YouTube / Warren Zevon on MV
Ahooo
Born in Chicago, Illinois in 1947, Warren Zevon was the son of parents who immigrated from Russia and England. By 13, Warren was already a common guest in Igor Stravinsky's home, where he studied modern classical music. At 16, as a result of his parent's divorce, Warren moved from Los Angeles to New York, so he could pursue a career in folk music. While working as a session musician, he wrote songs for the Turtles.
Warren's debut album, Wanted Dead or Alive (1969), didn't chart but he continued to ram on with songwriting. In the early 1970s he toured with the Everly Brothers as their pianist, band leader, and coordinator. Unsatisfied with where his career was heading, Warren moved to Spain in the summer of 1975.  His life there wasn't what he expected either, and he returned to Los Angeles by the fall.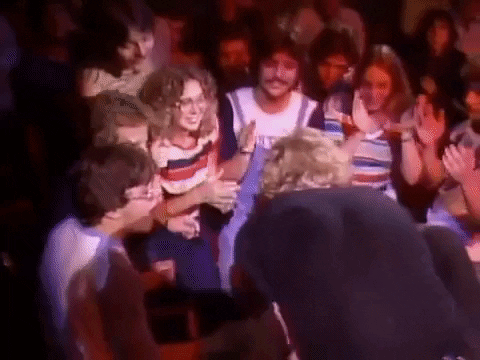 In 1978, Warren gained success with Excitable Boy. The entire album was filled with deadpan humor, geopolitical subtexts, and explicit narratives. This is what rock needed. He struck gold with "Werewolves of London." Other notable success from the same album were "Roland the Headless Thompson Gunner" and "Lawyers, Guns and Money."
After  years of trying to match the reception of Excitable Boy and recovering from alcoholism, Warren turned to writing. The venture seemed like a natural fit given that the songwriter was known for having detailed and hard-boiled narrative themed songs. He joined Rock Bottom Remainders, which was a collection of writers who performed rock music at writing events. The group included Stephen King, Dave Berry, Matt Groening, and Amy Tan.
Warren continued to write and play music until his death on September 7, 2003 from Cancer. His music lives on forever in our hearts and the songs he so graciously left in the hand's of the music world. He won 4 post humous Grammy Awards for his compositions on his album, The Wind.
Watch one of his liveliest performances below. This show at Capitol Theatre captured his ostentatious spirit and creativity.
I saw a werewolf with a Chinese menu in his hand
Walking through the streets of SoHo in the rain
He was looking for a place called Lee Ho Fook's
Gonna get a big dish of beef chow mein