This "Golden Slumbers" Performance on American Idol Is Phenomenal
YouTube / AmericanIdol
American Idol
The Los Angeles student, Michael J. Woodard is a powerhouse. His vocal range is out of this world. For one of his 2018 performances the contestant chose to sing "Golden Slumbers" by the Beatles. His affinity towards classic music has helped  his fanbase grow from a small circle to a national team of thousands of fans.
The Beatles released "Golden Slumbers" on the 1969 Abbey Road. Based on a 17th century poem by Thomas Dekker called Golden Slumbers Kiss Your Eyes. Paul McCartney wrote the song on his stepsister's piano after seeing the poem in her songbook. Countless "Golden Slumbers" covers have been produced over the years but not quite like this one…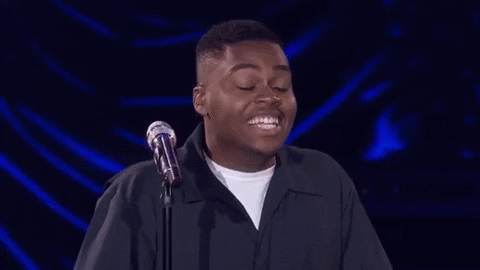 It sometimes happens that the simplest songs are the most powerful. That is certainly true for "Golden Slumbers." These are the lyrics:
Once there was a way,
To get back homeward.
Once there was a way
To get back home.
Sleep, pretty darling,
Dot not cry
And I will sing a lullaby.
Golden slumbers,
Fill your eyes
Smiles await you when you rise
Sleep pretty darling
Do not cry
And I will sing a lullaby.
Contestant Michael J. Woodard brought the house down with his performance. The sound of his voice can reach the highest of notes but maintains a sustained vibrato that gives the show so much life. The judges favorite thing about Michael is his sincere personality, the nervous persona he has is definitely part of his charm.
"Genie in the bottle. Ok, when I say that- you are spectacular in terms of showing your vulnerability and then at the same time the quality of what you're giving us. I know, or at least I thought I knew all the people inside of you- now you come with this form," says American Idol Judge Lionel Richie.