Surprising Cover of Cher's "Believe" Is A Beautiful Game Changer
YouTube/ Triplej
Do You Believe In Life After Love?
This isn't the cover you were expecting, but it's beautiful surprise. Australian radio show, Triple J hosts bands from all over the world to perform covers. Native Australian's DMA's are a three piece rock group with a hauntingly talented vocalist. All of the members are well deserving of accolades but front man Tommy O'dell breathes an entire new life into Cher's "Believe."
He isn't at all who you expect when you listen to him with your eyes closed. Open your eyes and you'll see a modestly dressed Australian kid- not a prince charming type harmonizer. The trio covered "Believe" with every drop of emotion that Cher intended. It didn't hurt that their acoustic version added extra melancholy.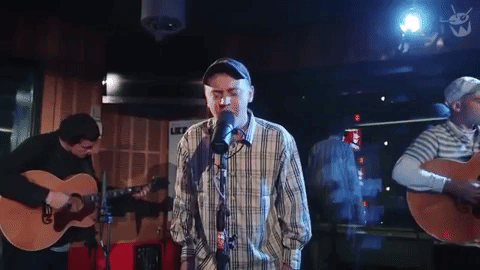 Don't Judge A Book By It's Cover
The lead singer of The DMA's was actually an industrial/ office block painter for 10 years, along with his father- prior to a music career. Seems as though his modesty has taken him far in music. His voice is angelic. The band took the glamour out of a rock/pop hit and spinned it into an emotional acoustic ballad. What you would imagine to be three kids wasting time on some instruments, turns out to be talented musicians worthy of accolades.
The "Believe" cover is something to certainly be proud. For the Australian radio show, the DMA's cover of the Cher classic has been one of the most requested and praised broadcasts since it aired in 2016.