Stevie Wonder Loves The Foo Fighter's Cover of "Band On The Run" By Paul McCartney
YouTube / Martin Urionaguena
If I Ever Get Out Of Here
Paul McCartney's Band On The Run in 1974. The album has been revered as one of McCartney's most important pieces of work in his solo career. The title-track won "Best Pop Vocal Performance by a Duo, Group or Chorus," at the 17th Annual Grammy Awards. "Band On The Run," went #1 on the Billboard Top 100 and sold over a million copies. The song has been covered countless times but nothing has compared.
In 2010, The Foo Fighters decided to give it a shot. The band was invited to perform at The White House for a Paul McCartney tribute. The British musician was being awarded the Library of Congress Gershwin Prize for Popular Song. Frontman Dave Grohl never disappoints. Even if you're not a fan of Foo Fighters music, it's hard to not commend Grohl for always being a charismatic good guy.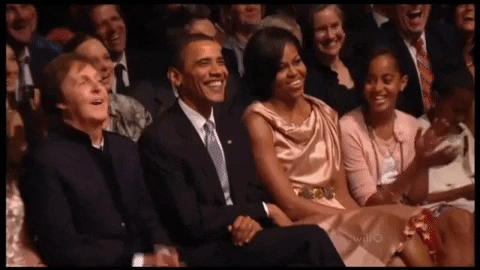 Before the band's performance of "Band On The Run," Dave Grohl turns to the guest of honor and Former President Barack Obama and says,
"Paul, you're definitely my hero," then turned to President Obama and added, "Mr. President…you're my other hero."
Class act, that guy! The Foo Fighters had also recorded a studio version of the song but it's hard to beat the interpersonal exchanges of the White House show. Another notable guest in the audience was Stevie Wonder. You can catch the crowd watching Stevie jam out to the Foo Fighters' take on "Band On The Run." It's just that fun!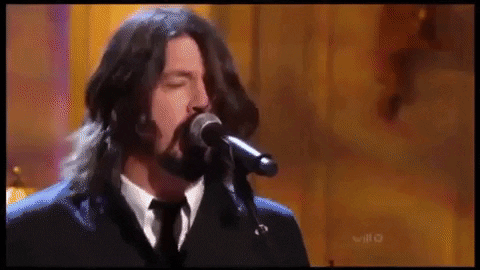 Check out the star-studded show and all the happy exchanges in the full video! The heavier riffs, sans synthesizers, sans trumpets, sans that killer clap from the original "Band On The Run," are not entirely missed with Grohl's energy. This version will remind  you of how genius McCartney's music is. The composition of his songs are so well planned and put together- their versatility is endless.
If I ever get out of here
Thought of giving it all away
To a registered charity
All I need is a pint a day
If I ever get outta here
If we ever get outta of here
Well, the rain exploded with a mighty crash
As we fell into the sun
And the first one said to the second one there
I hope you're having fun
Band on the run, band on the run
And the jailer man and sailor Sam
Were searching every one
For the band on the run