Rick Danko Stuns Everyone In "The Weight" Live For The Last Waltz
YouTube / Tskeshi Kawaguchi
 Pulled Into Nazareth
Guitarist Robbie Robertson was inspired to write "The Weight," after watching Luis Bunuel's Mexican surrealistic films. You can pick up on this in one of The Band's most famed songs. The lyrics describe the journey of man who visit's a town after promising his friend Annie, that he would check up on her friends.
The characters in the song each have their own history and this is the thesis of the song. "The Weight," was carried out vocally by three band members, Robbie Robertson, Levon Helm, and Rick Danko. During the Last Waltz performance, The Staple Singers add to the vocalization.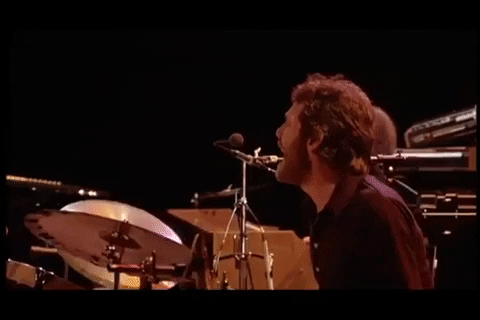 What's that?
That's Rick Danko, in the spotlight, during his vocal solo in "The Weight!" The lights were completely dimmed during the bassist's verse. He was literally shining on stage as the spotlight focused on him. Rick Danko had a starking voice. Everyone in The Band had a distinct sound to their singing. Yet, Danko had the most broken voice- and it was perfect.
Martin Scorcese's 1978 film of The Last Waltz had brought together the who's who of rock songwriters and musicians. This was The Band's farewell celebration. There was just magic in the air that night. Rick Danko was certainly part of that magic. It's hard to not want to isolate his vocals and his voice is definitely refreshing even surrounded in immense talent by The Band.
Rick Danko's Verse in "The Weight"
Crazy Chester followed me, and he caught me in the fog
He said, "I will fix your rack, if you'll take Jack, my dog.
I said, "Wait a minute, Chester, you know I'm a peaceful man.
He said, "That's okay, boy, won't you feed him when you can.