Paul McCartney Sings Buddy Holly's "Peggy Sue" in 1975
YouTube / citycity49
Lasting Impressions
Paul McCartney attended his first Buddy Holly concert in 1958 with his friend, John Lennon. The two teenagers were in the audience of the variety show, Sunday Night at the London Palladium.  During their first performance on the Ed Sullivan Show (1964), the Beatles would question the producers between takes about Buddy Holly. In 1976, Paul McCartney became the owner of Buddy Holly's entire song catalogue. McCartney is arguably Buddy Holly's #1 fan.
This is what he says about the rock and roll hero,
"One of the main things about The Beatles is that we started out writing our own material. People these days take it for granted that you do, but nobody used to then. John and I started to write because of Buddy Holly. It was like, 'Wow! He writes and is a musician'."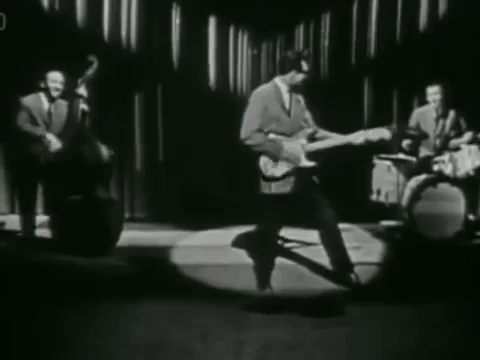 An Idol Covers An Idol
Originally titled "Cindy Lou," after Holly's niece it was later changed to "Peggy Sue." He released the classic song in 1957.  Peggy was girlfriend to drummer and bandmate (Crickets), Jerry Allison. Holly wrote a sequel to the song called "Peggy Sue Got Married," when she married Allison.  The tracks have been re-vived countless times and even immortalized in books and movies. Yet, there's no cover like a fan cover. The passion comes from the core of their soul- a la Paul McCartney.
McCartney covered the song acoustically in a backyard in 1975. His voice is much more classic in this song compared to his clean vocals in the Beatles. The vocals bend and stab at vowel pronunciations. The multi-instrumentalist plays the guitar in this clip. It's completely a Buddy Holly attempt, as "Peggy Sue" always should be.
If you knew Peggy Sue
Then you'd know why I feel blue without Peggy
My Peggy Sue
Oh well, I love you gal, yes, I love you Peggy Sue