Nothing Compares to Jaco Pastorius and Joni Mitchell Performing "Free Man In Paris"
YouTube / Orlando Sanchez
When Stars Align
Every now and then a group of musicians with unfathomable talent get to together to make magic. In 1979, Joni Mitchell embarked on the Mingus tour after releasing her jazz influenced album, Mingus. She started working on jazz stating, "Some people get intimidated by jazz. It's like higher mathematics to them." The songwriting musician invited an all-star team to collaborate with her on the tour. In September of that year, Mitchell held a concert at the Santa Barbara Bowl.
Along with her acclaimed  squad, she spun some of her folk rock classics into jazz renditions. One of the most remarkable musicians she had in her posse was bassist Jaco Pastorius. The Santa Barbara Bowl concert would become one of his most celebrated performances.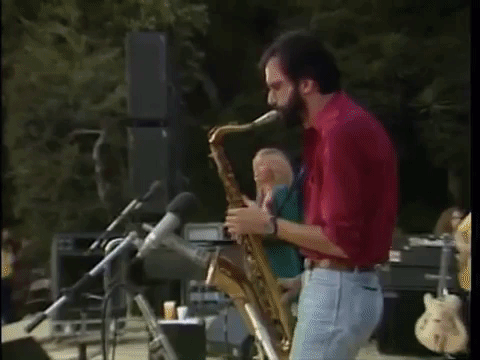 A Part of Joni's Heart
The track, "Free Man in Paris," was  influenced by David Geffen and the impossible music industry demands. David Geffen was Mitchell's long time confidant and founder of Asylum Records. He had explained to Mitchell that the only time he ever felt free from his responsibilities was in Paris, France. So Mitchell wrote the track as a diary piece about the pressures of reaching high status in the music world.
The tour itself was completely dedicated to composer Charles Mingus. Mitchell had collaborated with the composer on her jazz album. The record, Mingus, was released in June 1979. Charles Mingus passed away a few months prior to that in January. This was the last musical project that the jazz composer worked on.
Needless to say, this was not just a tour for Joni Mithchell- this was a life altering event in the making. 
Nothing Compares to Jaco Pastorius
The tour itself was a phenomenal experience. The musicians involved were the best of their league- actually they were the league. Jaco Pastorius was the most unique of the bunch.  He had a rough upbringing and  brought himself out of the dark by the magic of music. At this time, Jaco was already an established and celebrated bassist. He had dominated the jazz world and mastered any genre he experimented with.
"With these players, we're talking about young musicians who have no real musical or categorical preferences," stated Joni Mitchell about her mythical music team on the Mingus tour.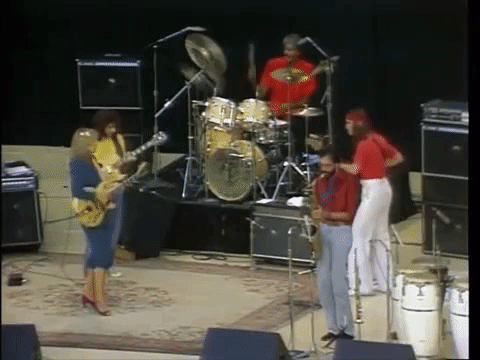 Santa Barbara Bowl 1979 A- List Team:
Saxophonist Michael Brecker, Guitarist, Pat Metheny, keyboardist Lyle Mays, drummer Don Alias, bassist Jaco Pastorius, vocals Joni Mitchell
Jaco Pastorius handled the bass in a way that gravity handles anything- forcibly. Whatever sound that played around him would instantly be drawn into his bass solos. Every song orbited around Jaco. Every accolade, every honor, every mention, means nothing. His bass playing is simply incomparable. His resonant sound is what every bassist hears in their head but fails to deliver in their instrumentation. Jaco was a musician through and through. There will never be anyone else like him.