Howard Stern Hosts AC/DC for Stripped "You Shook Me All Night Long" So good!
YouTube / The Howard Stern Show
Back To Basics
Howard Stern hosted Brian Johnson and Angus Young back in 1997 and it turned into an epic jam session. "I don't think you've ever done this anytime," said the late night talk show host. "It's un-drugged," responded Angus, with his hat tipped low enough to cover his face. What the two rock icons started to play was possibly one of the best versions of "You Shook Me All Night Long." Howard Stern encourages the two musicians to wing it and they certainly had no problem absolutely nailing the simpler version of the rock classic.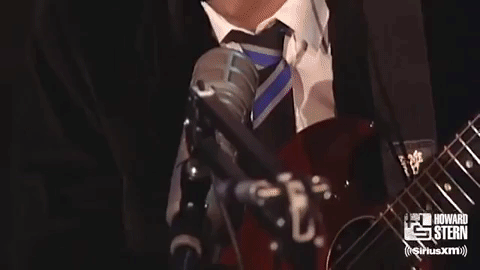 Wanted No Applause
AC/DC turned duo while on the Howard Stern show and it was just as powerful as the whole band together. It almost sounded better than the studio album! Brian Johnson really does have amazing vocal ranges. If you were able to quiet down a live performance you would hear the insane control in his voice. Johnson keeps rhythm with one arm as Angus does his thing on the guitar. Angus Young is a legend at his craft, as he effortlessly displays here. He uses one pick up on his guitar as he strums the iconic "You Shook Me All Night Long." Both AC/DC rock gods are as humble as can be as they wow the entire studio.