Eric Clapton's Bromance Facts About Jeff Beck's Hobbies Are Humbling
YouTube / beckbolero1
Friends Who Shred Together Stay Together
Eric Clapton and Jeff Beck have a famous friendship. They are both iconic- beyond iconic guitarists. Eric Clapton might have a commercial edge with his vocal abilities but he has never considered himself superior to his contemporaries. Both musicians have humble beginnings. Jeff Beck ultimately replaced Eric Clapton as lead guitarist of the Yardbirds, and that's how their friendship commenced. Both legends went on to have major success in their trade. In interviews, they speak of each other with the up-most admiration.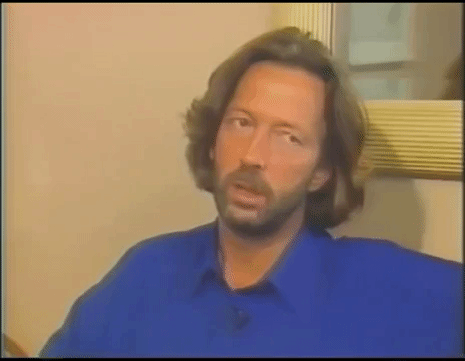 Jeff's Number One Fan
He admires his life-long friend from two perspectives. As a guitarist and as a friend, Clapton holds Beck at a very high esteem.
"I think he is one of the most unique guitar players. And the most devoted. From what I know of Jeff he's either fixing his cars or playing the guitar. There's no in between for him," says the close friend. 
Both guitarists are without a doubt creative artists. Their music is different, they think differently, so their friendship creates new perspectives. They have performed together countless time and often vibe off each other's improvised solos.
Clapton continues to explain in an interview, "He actually has never changed. Unlike myself who's been kinda wandering around a lot of the time… and being let a stray. Jeff has been very consistent." 
It makes sense that Eric Clapton admires Jeff Beck from a guitarist's stand point. Both men are part of a league of musicians that produce flawless music. Jeff Beck has been inducted into the Rock and Roll Hall of Fame twice. His loyal pal, Eric Clapton, has been inducted into the Rock and Roll Hall of fame as well- three times.