This Kid Plays "We Are The Champions" Entirely On Ukulele And We Haven't Stopped Watching
Evan J De Silva / YouTube
This Kid Has A Bright Future Ahead Of Him!
As if it really needed to be said anymore than it already has, Queen are arguably the most iconic and legendary rock band that have ever taken to the stage. Their style, charisma, and above all else, music, are all things that most other bands can only hope to imitate.
Their music alone is some of the most timeless in history. Songs like "We Will Rock You", "We Are The Champions", "Bohemian Rhapsody", "Another One Bites The Dust", and so many others are not just songs, they're anthems. They are one of the best, pure and simple.
The amount of Queen covers that are online alone are a testament to the band's unrivaled legacy. Seriously. If you were to go on YouTube right now and look up "Queen Cover" you'll find literally millions, yes millions, of results.
These covers are range from fellow iconic musicians playing these songs in front of millions of people to musicians in their bedrooms playing them on one guitar. Some of these covers are good, some, eh, not so much, but there are some that are truly amazing. Here's one of them.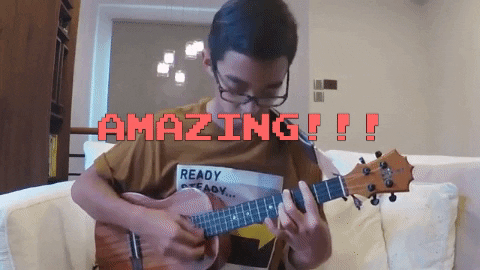 What you're about to watch is a video in which a young man by the name of Evan J De Silva picks up his ukulele and plays Queen's "We Are The Champions" ENTIRELY on it. No seriously, you read that right. The WHOLE thing on the ukulele.
You may not think it's possible, but kid pulls it off. Check it out below!