Things Get Awkward (And Hilarious) When Chris Farley's 'Motivational Santa' Comes Crashing Into Town
Saturday Night Live / YouTube
Christmas Comes To The Van By The River
When it comes to the holidays, Saturday Night Live never disappoints! In December of 1993, late comedy legend Chris Farley reprised his role as Matt Foley – you know, the Matt Foley who lived in a van down by the river – in a special Saturday Night Live holiday sketch that found the blustering, red faced character crashing into town as a mall Santa Claus, with a twist: he was a motivational Santa, dishing out life lessons as only Matt Foley could.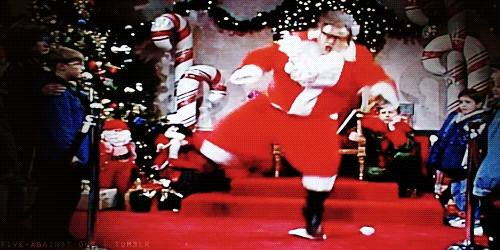 Things get awkward (and by 'awkward' we mean 'hilarious') when Matt's good intentions turn into rants directed towards Sally Field, who plays the mother of a little boy who just really wants a Power Ranger toy, and a particularly out of control take on 'Twas The Night Before Christmas' rewritten to include Matt's ex wife and children in Los Angeles as well as – you guessed it – his van down by the river.
The sketch wouldn't be complete without Chris Farley's trademark slapstick comedy with fellow late SNL legend Phil Hartman playing the straight man as the mall manager, and makes for some seriously funny holiday memories. Merry Christmas from Society of Rock, and we hope that this holiday season you don't find yourself in a van down by the river!