The Doobie Brother's Secret Weapon Could Have Been Keith Knudsen
AMSTERDAM, NETHERLANDs - JANUARY 01: The Doobie Brothers posed in Amsterdam, Netherlands in 1974 L-R Tiran Porter, Tom Johnston, Keith Knudsen (?) John Hartman (?) Front Pat Simmons (Photo by Gijsbert Hanekroot/Redferns)
The Doobie Brothers
Keith Knudsen is best known as the drummer and vocalist for The Doobie Brothers. Later on he had founded Southern Pacific with Doobie Brothers bandmate, John McFee. Iowa born Knudsen began drumming while attending High School. He graduated in 1966, and quickly started playing in various bands. Not until 1973 was he invited to work with The Doobie Brothers. Within days, he was touring with the band.
Knudsen joined the band during the recording of the top 10 platinum album, What Were Once Vices Are Now Habits. At the point he was only singing back up vocals. In 1975, while Stampede was being recorded in- studio. 1978 was a phenomenal year for the Doobie Brothers. Their album release, Minute by Minute shot the band to #1.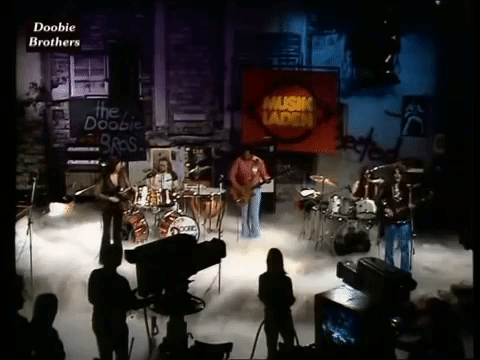 As co-drummer with John Hartman, Knudsen didn't necessarily have competition- but a great teammate. The two drummers made up a great percussion sound piece.  His drumming is part of "What A Fool Believes" and most of the band's hits. Yet, what distinguished Knudsen was that he could sing- and worked extensively on many vocal parts of the Doobie Brother's songs. His most prolific vocal work was during their resurgence in 2000, with Sibling Rivalry.
Because of Knudsen's ability to switch from vocals to drumming and sometimes both simultaneously, he was a force in the Doobie Brothers. His role in the band was invaluable. When the band went on hiatus in the early 1980's- he was responsible for getting them back together at The National Veteran's Foundation concert. Their comeback concert at the Hollywood Bowl was the second-fastest sellout in the facility's history, after the Beatles. 
Starting as the Doobie Brother's lanky, dark-haired drummer, Keith Knudsen became the heart of the Doobie Brothers. He died on February 08, 2005  from complications from Cancer and pneumonia. Rock music misses him dearly.