Rare Footage Of Stevie Ray Vaughan In The Last Year Of His Life Surfaces, And We Can't Look Away
pixelpoetCI / YouTube
'The Biggest Party In History' | September, 1989
In 1989, Dallas, Texas welcomed prodigal son Stevie Ray Vaughan home for what was to be one of his final hometown performances before his death the following summer.
Never one to miss out on a good party or the chance to go home for a little while, Stevie made a special appearance at Miller Lite's highly anticipated 'Biggest Party In History,' a publicity stunt that took place across 6 cities in Texas and featured everything from mud wrestling to live music.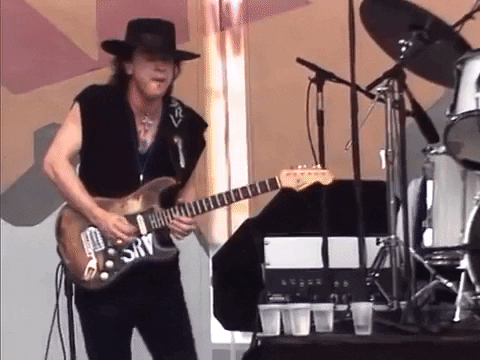 'The Biggest Party In History' was the perfect opportunity for Dallas' hometown hero to show everyone what a real party looked like, taking the stage with Double Trouble for a brief but explosive performance that included  "The House Is Rockin'," "Pride and Joy" and "Mary Had a Little Lamb".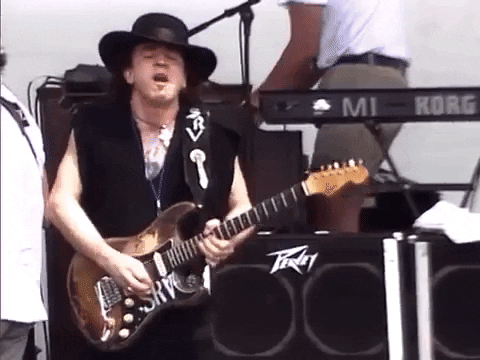 Fun Fact: Earning six Grammy Awards and ten Austin Music Awards, Vaughan was inducted into the Blues Hall of Fame in 2000, and the Musicians Hall of Fame in 2014.
Stevie's appearance that day has been one of the harder pieces of SRV history to find on tape, but thanks to Jonathan Graham over at Forgotten Guitar we've got our hands on a gorgeous, 8 minute long video that showcases the magic of Stevie Ray Vaughan and Double Trouble's September 3, 1989 performance. On what would have been his 64th birthday, footage like this is special beyond belief and we hope you love it as much as we do. Enjoy!