Rami Malek Reveals Lost Photo Posing As Freddie Mercury With Paul McCartney
YouTube / JimmyKimmelLive
Bohemian Bromance
Rami Malek visited the Jimmy Kimmel Show in January, earlier this year. He shared with the television host what one of his favorite moments after filming Bohemian Rhapsody happened to be. Problem was, the Bohemian Rhapsody actor couldn't find proof of the moment.
The actor, who has won acclaim for his portrayal of Freddie Mercury, has become friends with some unsurprising people given his new social status. In December of last year, Malek attended a Paul McCartney concert in London. He said that he sat alongside Roger Daltrey before being taken back stage.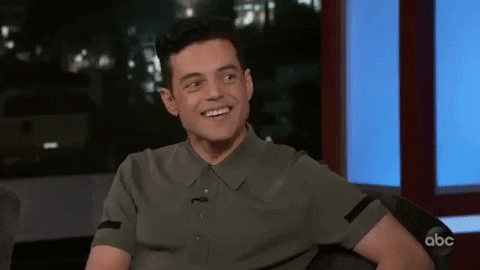 And then…
"I got taken backstage, as if I was Freddie Mercury, and then Paul goes, 'I'm going to do my best Beatles pose, you do your best Freddie Mercury pose, and let's take a photo,' And my  fist just went straight up into the air," Malek shared with Jimmy Kimmel.
Malek and Kimmel talked about how the photo  was totally lost in the abyss. They also talked about  finding the photo. Someone special happened to be listening to their discussion. Mary McCartney, Paul McCartney's daughter, actually tracked down the photo!
Once Malek got his hands on the photo, he shared it with the Twitter world- thanking the McCartney fam.
"You do your Freddie, I'll do my Beatle." I will treasure this @PaulMcCartney. Thank you @marymccartney"
And one of his Twitter followers responded with a major throwback that really ties it all together…
Bohemian Rhapsody has become the highest grossin music biopic EVER. The movie has grossed over $800 million globally. To perfect the characteristics of Freddie Mercury Malek has said,
"I would consistently go back to his interviews and performances just to understand the [different] sides of him. Obviously, there is a very brave, brash entertainer who hits the stage. And then there is a human being who can be reclusive and lonely behind closed doors."