Nic Collins Takes Over Drumming For Dad In Rock's Most Famous Drum Fill
YouTube / Phil Collins
The Apple That Fell From The Tree
Talk about making the best with what you got. Nic Collins has taken a seat behind the drums to fill (pun intended) his father's role as a musician. Most rock instrumentalists get their start at school talent shows, wedding receptions, or late night bar shows- not Phil Collin's son.
The then 15 year old had his real debut as a drummer at the 2016 U.S. Open. He was understandably quiet and patient behind the drum kit. There were tens of thousands of fans at the tennis tournament, and all eyes were on the Collins clan.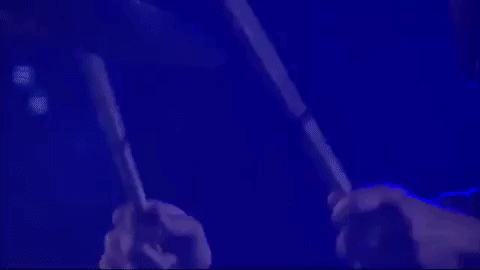 BOOM
Nic lists some of his favorite drummers as John Bonham and Chad Smith. Phil Collin's is a rock drum idol, but he's just dad to Nic. Being born to a famous rock star as a budding drummer seems like a complicated dynamic. To the Collins, it just makes their bond stronger.
Everyone's eyes at the U.S. Open were on Nic Collins. Just the same, every person there was filled with anticipation. "In The Air Tonight, " is Phil Collins biggest hit as a solo artist. More notably, it's an even more famed tune for the drum fill. Nic's role that night was to be a drummer for his father. Phil was suffering nerve damage and found it painful to play. 
Then came the moment. Both Nic and Phil were completely serious at the moment the drums hit the iconic Ba DA ba DUM ba DOM ba DOM BOOM BOOM. The preceding was tens of thousands of tennis and music fans filling the arena with a low and wide applause. The reception to the song was identical to the mood of the jam- atmospheric as heck. Job well done.