The Founder of Fleetwood Mac Performs The Original "Black Magic Woman"- Really Rare Moment
British rock musician Peter Green, of the group Fleetwood Mac, performs, London, England, late 1960s or early 1970s. (Photo by George Wilkes/Hulton Archive/Getty Images)
The Original Fleetwood Mac
The founder of Fleetwood Mac is Peter Green. The British blues-rock guitarist/ singer/ songwriter formed the band with a former bandmate, Mick Fleetwood. The original band name was "Peter Green's Fleetwood Mac featuring Jeremy Spencer." The band was playing mostly blues and jazz in the early days. Their eponymous debut album was released in 1967 and remained on the UK charts for a year.
In 1968, Peter Green wrote "Black Magic Woman," and began his course to become one of the most praised guitarists in rock music. Green was a clean guitar player. He rarely used fuzztones, pedal boards, or "wha- wha" sounds. "Black Magic Woman" was Fleetwood Mac's first hit of many many more- but has a lot of convoluted recognition.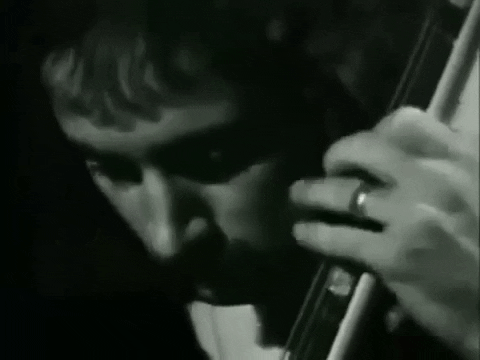 The Original Black Magic Woman
The band had constant changes in personnel at their start. Though the now famous lineup with Stevie Nicks, Mick Fleetwood,  John and Christine McVie, along with Mike Campbell and Neil Finn has become the most recognized- we have not forgotten Peter Green. The original is set in a haunting D minor from the 17 fret.
In 1970, Carlos Santana covered the song. Also, a legendary guitarist, his version was recorded with Gabor Szabo, which was a mix of jazz with Hungarian and Latin rhythms. The song was adapted to Szabo's "Gypsy Queen."
Rightfully so, Peter Green was inducted into the Rock and Roll Hall of Fame in in 1998. Rolling Stone rates him as the 58th greatest guitarist of all time. B.B. King  praised him, "He has the sweetest tone I ever heard; he was the only one who gave me the cold sweats."  Peter Green went on to work on various guitar projects while battling mental illness. He has released 7 solo albums between 1970- 1984.