Ever Wonder What It'd Sound Like If Matthew McConaughey & Snoop Dogg Sang KISS? Well, Here You Go…
The Late Late Show with James Corden / YouTube
You're Welcome
Okay, so, you've heard of Carpool Karaoke, right? It's that show that sometimes you have to watch against your will because you have that one friend who lives under a rock and has never watched anything else and thinks that James Corden singing with a random celebrity is the FUNNIEST thing ever and they INSIST on you watching it with them. Yup, you know what I'm talking about.
Anyway, that isn't to say that there aren't some gems on that show. Every once in a while there are some cool guests such as Paul McCartney or Linkin Park, and there are some odd pairings that actually make for a cool episode, such as Matthew McConaughey and Snoop Dogg.
The episode hasn't been released yet, but we've just been given a teaser of the new Carpool Karaoke featuring the aforementioned Matthew McConaughey and Snoop Dogg. In it, we get glimpses of the two having the time of their lives driving around and singing some great tunes.
In one clip, we see these two rock out to and sing "I Wanna Rock N' Roll All Night" by KISS. What's funny is that this moment here looks like it's when they are having the most fun.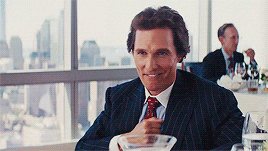 Check out this hilarious clip below and let us know what you think!
You can watch the full episode by clicking here!