What "Bang Bang" Was Really About – 1966
YouTube / Cher Fan Club
The Sonny Side of Cher
Sonny Bono wrote "Bang Bang (My Baby Shot Me Down)" for his wife Cher for her second album The Sonny Side of Cher. Released as a single in 1966, the track was successful and reached in the top 3 of Billboard Charts. This also became Cher's first million-selling song. The song is about recalling childhood memories like playing toy guns.
Specifically "Bang Bang" is about a boy and a girl who played toy guns as children and grew up to marry. In the song the bride is left by her groom. Allegorically, it means that she has been "shot down" by him again. The narrative of the song captivated international fans. The song is timeless and highly relatable- that trait has made it a perfect target for covers… and there are many (with only a couple of good ones).
Bang bang, he shot me down 
Bang bang, I hit the ground 
Bang bang, that awful sound 
Bang bang, my baby shot me down
That trademark "gypsy" vibe that Cher had in her early career was definitely notable in "Bang Bang." Though she has always been able to effortlessly cover a number of genres, this track was heavier on the rock side of music. The music video that went along with her hit also showcased her extraordinary acting ability. Cher is seen dramatizing the song and all that comes with marriage- surely one of her most iconic moments.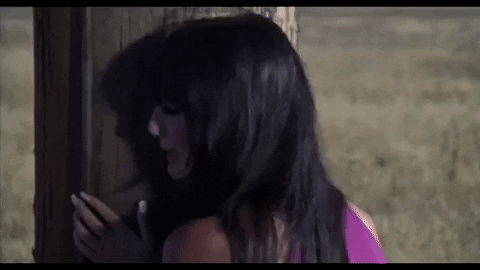 Nancy Sinatra is sometimes confused with having brought the hit to fame (by those who may have been living in a cave the entire year of 1966.) Both singers had major success with the song but utilized "Bang Bang" in 2 different styles. Nancy covered it the same year of 1966 for her album, How Does That Grab You? Her version features tremolo guitar played by Billy Strange and has a more seductive but grim vibe. 
At first Nancy starts the song at a snail's pace… the listener is teeming with anticipation as her vocals are perceived to have a southern-gothic sound. Her video is also stripped down to imagery of Nancy in a dark room, singing to the camera. Both versions are great but who dominated "Bang Bang?" Undoubtedly there is power in Cher's originality and Nancy's seduction but in the end, both ladies have powerful voices that defined the era.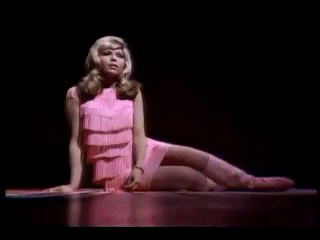 Seasons came and changed the time 
And I grew up, I called him mine 
He would always laugh and say 
"Remember when we used to play?" 
Listen to the original "Bang Bang (My Baby Shot Me Down)" by Cher, below.