This A Capella Group Mashed Up The Best Beach Boys Songs In 1 Medley
YouTube / Colgate Solutions
Colgate Resolutions
There are endless covers out there performed by a capella groups. It's essentially their schtick. Once in a while though, you come across a group that not only masters singing covers, but can include innovative performance techniques too. This is totally the case for Colgate Resolutions. They don't just stand out from the rest of the groups- they obliterate competitions.
Colgate Resolutions was formed by Colgate University (New York) students in 1992. The group has released 6 studio albums and has over 100 alumni. According to their Facebook Colgate Resolutions says, "The Resos pride themselves on their diversity of talents, musical backgrounds, musical tastes, and personalities. Take those ingredients, add a few hours of rehearsal, and you get performances that will make you laugh, cry, swoon, boogie, and beg for more."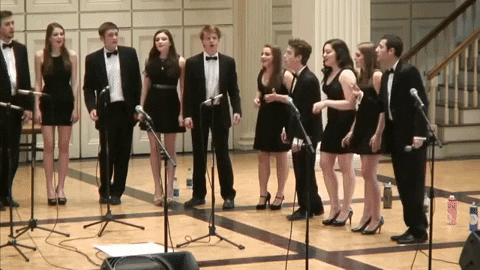 The group is insanely good. Really. It's hard to count how many Beach Boys songs they added into this medley. Everything is seemed together so well. Theres even a few more obscure hits. Their music director must have been a huge Beach boys fan, for sure. You can catch him in the right keeping everyone in rhythm.
The Colgate Resolutions performed the Beach Boys medley in 2015, during their annual Akfest concert. The group has concerts throughout the year. They most recently performed in Washington D.C. during part of their tour, then on January 10th at the Alumni Affairs Concert, local to their school. You really gotta watch this video to see the different ranges flow across numerous Beach Boys songs- repeat, repeat, repeat.