The Orbison Brothers Join The Philharmonic Orchestra For "Oh, Pretty Woman"
YouTube / Roy Orbison
Roy's Boys
Alex, Roy Jr., and Wesley Orbison joined the Royal Philharmonic Orchestra in late 2017 to re-create one of dad's classics. It's a tribute worth remembering. You can watch the studio footage over and over and feel Roy Orbison's spirit in each of his children.
On the drums is Alex, Wesley and Roy Jr. on guitars, and Orbison's baby grandson on the tambourine! Three generations of Orbisons in one one room re-creating "Oh, Pretty Woman." The family is accompanied by an outstanding orchestral arrangement. The track gets a fresh take and new life!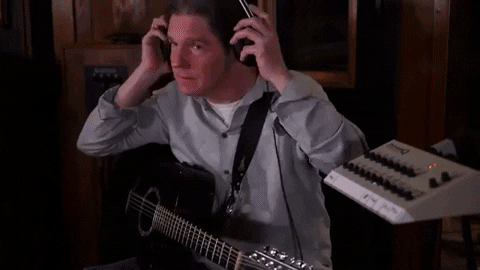 A Timeless Songwriter
Roy Orbison had a gift so profound- his voice! He quickly became an icon to icons during his lifetime. Elvis Presley had named him "The greatest singer in the world." No matter what top artists had to say about him and how high of a regard the music world held him at, Roy would say,
"I felt it was pretty typical of what I should be singing." 
Ok, no big deal Roy! He was and is a timeless artist. His melancholy introduction to rock and roll changed the music world and the possibilities for songwriting- at it's dawn. Roy made a musical come back in the 1980s still charting hits in the top 10 Billboard, making for a triumphant farewell.
The Brothers Re-Live Dad
It must be surreal to be the children of Roy Orbison, living out a a tremendous and global musical legacy. Yet, Roy's boys are as talented and charismatically professional as their father was. They enter the studio with the orchestra, under instruction by the sound engineers- and deliver a tear worthy cover of "Oh, Pretty Woman." The track was originally released as a single by Roy Orbison and Bill Dees in 1964. Over 50 years later, his sons give a stunning tribute.
Watch the video below to see three generations of Orbisons in one room- Roy Orbison Sr. present through his music. There is no doubt that this would make dad/ grandad overwhelmingly proud.