The Inspiration Behind "Strawberry Fields Forever" Is An Ode to John Lennon's Childhood
YouTube / TheBeatles
The Gates To A Beatles Hit
John Lennon's childhood was mostly absent of parental presence. His father was a sea merchant and spent 20 years away from young John. The rock star was in his aunt's care most of his childhood and John's mother passed when he was 17. Little Lennon became a bit rebellious in his efforts to find independence from his rocky home life.  He grew up in Woolton, England with his Aunt Mimi, and spent some of his time hopping the fence of the girl's orphanage next door- Strawberry Field.
John Lennon would break into the orphanage grounds with the intent to play in the gardens. It's not surprising that he found solace with the children residing in Strawberry Field. The sense of relatability to the children who did not have parents was something that Lennon found comforting. When he helped form the Beatles in 1960, he seemed to have found the world in which he felt at home- rock and roll.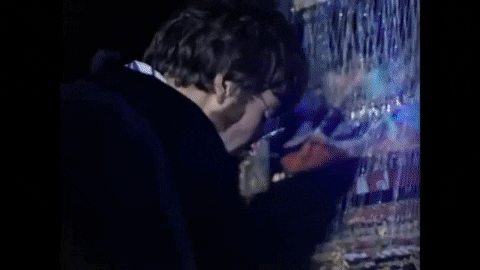 'Cause I'm Going Down To…
After their last concert together (not counting the surprise NY rooftop show), in San Francisco's Candletstick Park, The Beatles returned to the studio in England. The process of making Sgt. Pepper's Lonely Hearts Club Band included 700 hours of innovating instruments and even a 40 piece orchestra. The studio sessions produced one of the music history's most prolific songs, "Strawberry Fields Forever."
The song was released in 1967 along with "Penny Lane," as a double A-side single. Unbeknownst to most fans,John Lennon wrote the song about The Salvation Army owned, Strawberry Field Orphanage. It was an ode to his childhood. The song has become famed for being The Beatles moment of departure into the psychedelic rock/pop genre.
Today, Strawberry Field  is used by the Salvation Army as a church and prayer center- since it's closing in January 2005. There are plans to re-open Strawberry Field as a visitor center for Beatles fans, along with a built-in museum devoted to the musical history attached to the orphanage. The new building will also include a training center for Salvation Army members with special needs.
His Aunt Mimi Recalls, ""There was something about the place that always fascinated John. He could see it from his window … He used to hear the Salvation Army band [playing at the garden party], and he would pull me along, saying, 'Hurry up, Mimi – we're going to be late.'"