Jimmy Fallon And Kevin Bacon Perform Hilarious Rendition Of Tom Petty's "Free Fallin'"
NBC / Getty Images
Man, This Girl Really Loves Horses….
When Kevin Bacon guest starred on The Tonight Show, he and host Jimmy Fallon executed a hilarious rendition of Tom Petty's classic "Free Fallin'." As a part of Fallon's sketch called First Drafts of Rock, Bacon dressed up like Tom Petty while Fallon dressed up like the song's co-writer Jeff Lynne, and the two played the "first draft" of the classic hit!
Apparently the song's first draft contained a heavy emphasis that the girl in the song loved horses. "Petty's" original lyrics reference the word horse at least twenty-five times just to make sure that the listener understands that this girl really, really, really liked horses.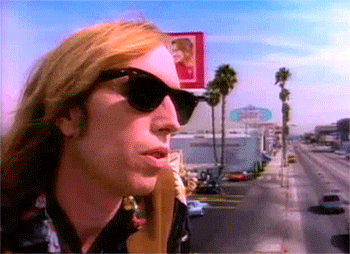 At the beginning of the sketch, Bacon says the horse line really early, to kind of trick the listener into thinking he just mixed up a lyric, but then by the 4th reference of "horses," you finally catch on to the gag, One of our favorite parts is before the band is supposed to kick into the chorus, Fallon approaches the mic, and then backs away with a confused look after Bacon continues another horse-filled verse.
Check out the hilarious sketch down below, and also sing along with the lyrics, which we've also provided down below! To help you out, we bolded every time the lyrics say "horses"!