Confirmed: The AC/DC News You've Been Waiting To Hear
@georgiastraight / Twitter
Band's Studio Engineer Says It's True
Last year, speculation ran rampant that AC/DC were back in the studio working on a new album with Brian Johnson back at the helm. Not long after, he and drummer Phil Rudd were spotted in Vancouver at the band's recording studio, further fueling rumors that AC/DC had something cooking:
---
---
---
Now, it looks like there may be some truth to the rumors after all, thanks to a studio engineer who confirmed that yes, AC/DC are presently in the studio.
In a recent interview with Mastering Music Mastering Life, Mike Fraser coyly revealed that while the band is in the studio, he's not allowed to say what, exactly, they're working on at present. "Well, yeah, I could say that we've been in the studio doing something. What's come of that I can't discuss yet."
You can hear his remarks in the video below, right around the 37 minute mark:
Even better? Mr. Fraser even kinda sorta confirmed another rumor that's been flying around the last few months – that former frontman Brian Johnson has returned and will be on the album, saying "Yeah, I think so," when asked if he'd be singing on the album.
So How Did The Rumors Even Start?
It all began with a chance run in at the airport.
While heading home from their European tour, American grindcore band Terrorizer reportedly ran into Johnson at the airport and asked about the rumors surrounding AC/DC and a possible new album in the works, to which Johnson allegedly replied 'Yes' and that he is 'sick of denying it.'
The band included this interesting little exchange in a rundown of their tour, posted to Facebook:
"We ran into Brian Johnson from ACDC at the airport today after the flight home and we asked him about the rumors of him being on the new ACDC album and he said "Yes" and that he is 'sick of denying it'. So that was a cool surprise ending to the tour," wrote Terrorizer.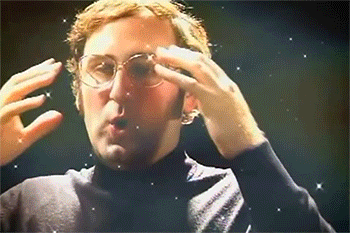 It's important to stress that neither AC/DC or Brian Johnson have confirmed the news of his alleged return to the band, or the existence of a new album.
If – and that's a big if – what Terrorizer said is true, then Brian's return to AC/DC comes with a whole host of questions: is his return permanent? What's up with his hearing? Is he able to tour in support of the album or is this the beginning of AC/DC's life as a strictly recording, non-touring entity? What does his return mean for AC/DC's future as a whole?
In the end, only time will tell. With rumors swirling around more than ever, it's only a matter of time before Brian or AC/DC come out to either confirm or deny the news – but we'd be lying if we said we weren't really, really hoping that it's true.
This is a developing story; stay tuned to Society of Rock for more updates as they become available!