Birthday Boy Elton John Joins James Corden On Carpool Karaoke, Shows Folks How It's Really Done
The Late Late Show with James Corden / YouTube
Why Aren't Our Carpools This Much Fun?
We love Elton John just as much as any self respecting music fan – I mean, who doesn't love "Tiny Dancer"? As much as we love him though, once he stopped wearing flashy outfits and crazy sunglasses the words "silly" and "carefree" stopped coming to mind when we thought of the Grammy Award winner – until now, that is and boy were we in for a treat!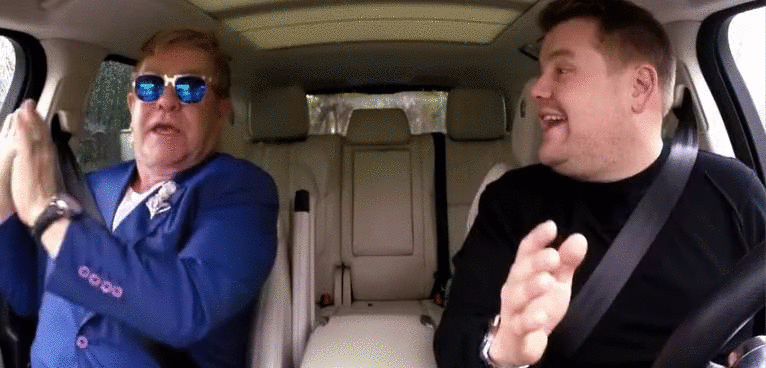 Earlier this year, Elton guest starred on The Late Late Show With James Corden and took a spin with the comedian-turned-talk show host around a rain soaked Los Angeles, completely delighting James and the viewers at home with a wonderfully silly session of Carpool Karaoke that reminded us that not only is Elton John still one of the greatest entertainers in the world, but his sense of humor is just as big as his voice.
Fun Fact: Three of Elton John's albums have been inducted into the Grammy Hall of Fame, including his 1970 eponymous album.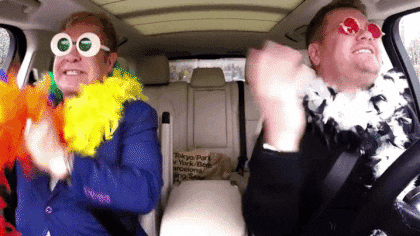 Belting out classics like "Tiny Dancer," "Crocodile Rock" and a show-stopping rendition of "Don't Let The Sun Go Down On Me" in between costume changes (yes, costume changes!) and illuminating glimpses into the singer's life, Elton absolutely owned this edition of 'Carpool Karaoke' – sorry Red Hot Chili Peppers, this just might be our new favorite episode.
If this clip is any kind of glimpse into how Elton is spending his birthday today, then something tells us he's having one hell of a celebration, and rightly so – a legend like him deserves only the best. Happy birthday, Elton John!